Worry Bracelets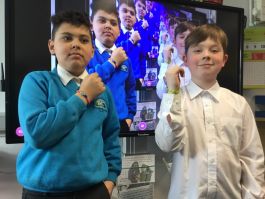 Silly Billy/Billie talking worry books
Check out our Chinese Multiplying skills.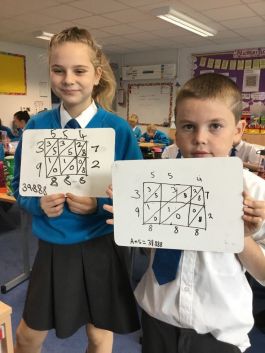 Ellie and Lewis
Chad and Travis
Sam and Charlie
Sam and Sonny multiplying two 5 digit numbers
Kyle and Jayden
Harry and Adam multiplying two 5 digit numbers
Aimee and Lacey Mae
Mia
Luke using long multiplication Adam using Chinese Multiplying 111,111 x 111,111
Travis and Chad Multiplying 111,111 x 111,111
Lauren Multiplying 2,222 x 2,222
Sonny and Jamie Multiplying 111,111 x 111,111
P7 Hour of Code event at NWRC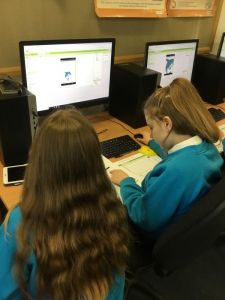 P7 with the actual ball David Healy scored with against England in 2005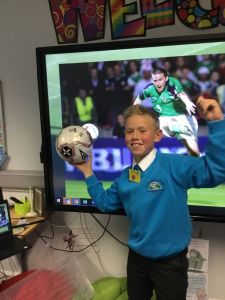 Hot Chocolate treat for P7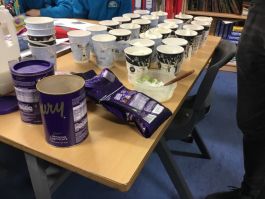 Our Mother's Day poems and glass bottles.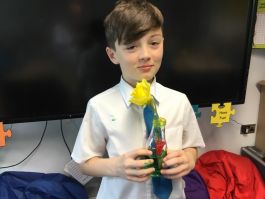 Reading our Mother's Day poems
P7 Newsroom

P7 have all been working on their report writing. We all formed our own newspapers in groups. One person was the Editor, one was the reporter, one a feature writer and one a photographer.
We all came up with a name for our newspapers. The Editors were then in charge to make sure the news team all worked together.
Congratulations to Lacey-Mae and Aimee our advert winners.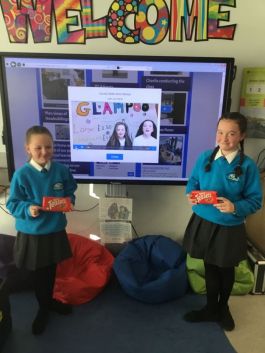 Remembrance Day Pictures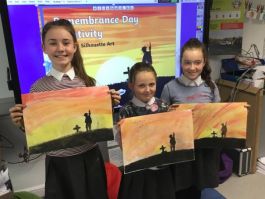 Pupil of the Week
Let us know what you think of our page and VLE (virtual learning environment) by commenting on our guestbook below.
P7B Guestbook
Ellie - 1st Mar 2019
I love p7 and I think its so funny when Mr Baldrick gets called on the class phone 😂😂😂😂😂
Jack - 24th Jan 2019
yes lads what's the crack
Travis - 24th Jan 2019
Sonny's draw my life was cooool my dudes
Jayden - 24th Jan 2019
What is up my dudes hi MrBaldrick I like school but I don't need as much homework thx lads see ya later
Sam K - 24th Jan 2019
Cool draw my lifes

Latest Class News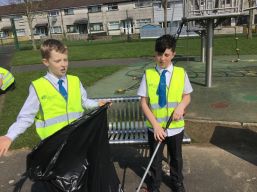 12th Apr 2019
As part of our last session with Mary and Cheryl from RAPID we went around the village...
26th Mar 2019
P7 are having fun using a new App called Seesaw. If you're a parent of a child in...

Van Gogh 'Starry Night' pictures

Plan views of Newbuildings

Xmas Art and Craft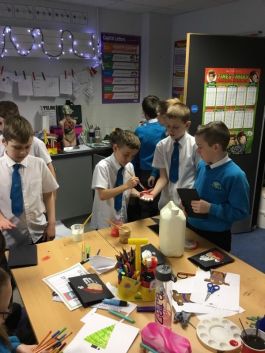 Newbuildings Primary School, 83 Victoria Road, Londonderry, BT47 2RL. Tel no: 028 7134 3896