Library Monitors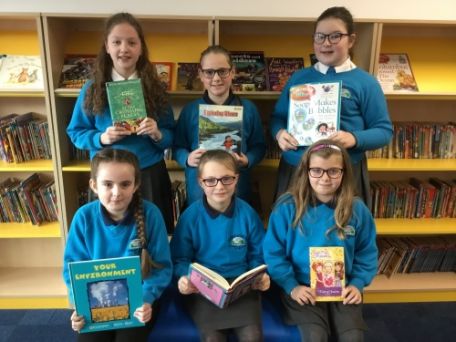 We are delighted to have Library Monitors support our school in helping to keep our library neat and tidy.
Reading Partnership
We are delighted to be able to host 20 weeks of Reading Partnership to our students in KS2. This has been made possible through additional funding sourced through Extended Schools which supports a classroom assistant leading the programme and new reading books to suppliment the programme.
Reading Partnership
already runs successfully in many schools throughout Northern Ireland and
was developed at the University of London to improve children's reading confidence. It is all about getting children to love reading and become enthusiastic about it.
How does it work?
The children are withdrawn from class to read with an assistant on a one to one basis. Our classroom assistant is a qualified Reading Partner tutor.
The tutor withdraws the child 3 times a week for 15 minutes at a time. Times have been arranged with the clas
s teacher to ensure that sessions do not clash with subjects that the child particularly enjoys, like PE.
The time is divided up into 3 parts. A familiar read, a text they practised the previous day and a new text. The partner will take time to get to know the child and pick texts they think will interest them.
For other children, the session is tailored to meet the child's needs and interests.
During the 15 minutes, the children will do nothing other than read and chat a bit with the tutor – there is no written work, and the emphasis is on making reading fun.
The children get 45 minutes in total per week.
Books are bought especially for this programme, however pupils may continue to read thier own selected reading material in addition to the book selected for the programme.
It is essential that pupils remember to complete the assigned reading each evening and bring their book back into school each day as where there is extra availability, pupils will recieve supplimentary sessions.
Accelerated Reader Awards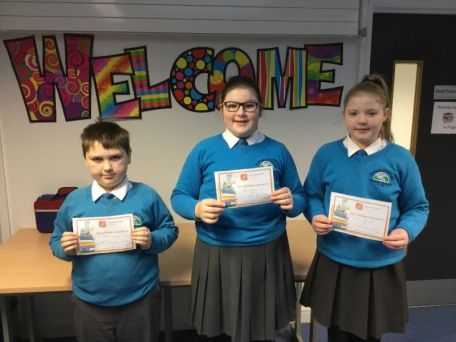 We recently commended our readers in school for accomplishments in reading. Well done to those children who excelled in reading. Keep up the great work!
Job Advertisement - Library Monitor
Pupil Job Vacancies

As a way of developing children's life skills linked to future employment and longer term aspirations we intend to advertise for and appoint children to specialty designed 'jobs' that they can undertake in school. Children will have the opportunity to experience the process of applying for a job and completing an application form, considering 'pay' and taking account of job descriptions and associated responsibilities.

If you or your child is interested, they will be asked to formally apply for a position and then, if appropriate, take part in an 'interview'. Successful candidates will be invited take up their posts for a fixed period of time. Your child will receive payment in Reward chart stamps.

As with any normal employment, children will be able to resign, or in turn, be released from their duties after serving an appropriate notice period. Whilst this is as close to a real life process as possible, at all times we will be sensitive to individual children's needs. Guidance, support and encouragement will be given throughout.
Malala's Magic Pencil Competition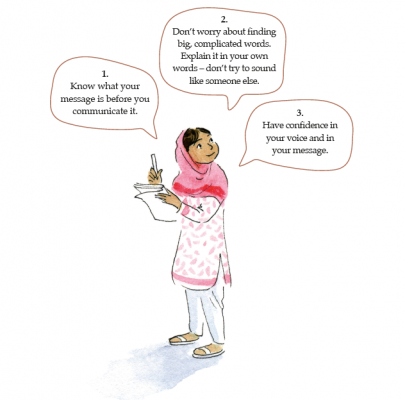 Are you ready to enter a competition?
In MALALA'S MAGIC PENCIL, the young Malala dreams about all the changes she would make to the world if she had magical powers. In no more than 200 words, write about ONE change that YOU would make to the world if YOU had a magic pencil…
Read more here>. malala's magic-pencil-competition
Check out this website and get your creative writing juices flowing. Follow the guidelines and rules and maybe even win a prize. If you need some help, call into P6 and let me know.
malala's magic-pencil-competition
Newbuildings Primary School, 83 Victoria Road, Londonderry, BT47 2RL. Tel no: 028 7134 3896